A wedding- and function venue set against the gorgeous Maluti Mountains.
Please take note: Mont d'Or Clarens is currently undergoing a property modernisation. We are excited to share the changes when they are complete!
There is no better host for your wedding day or surroundings for your event than the majestic, awe-inspiring peaks of the Lesotho Highlands. Whether you're in Johannesburg, Durban, or Bloemfontein, the drive to Clarens will be one remembered for its incredibly awe-inspiring views.
Add to that a luxury hotel with excellent local food and outstanding service, and you have the makings of your dream wedding, flawless conference or outstanding event.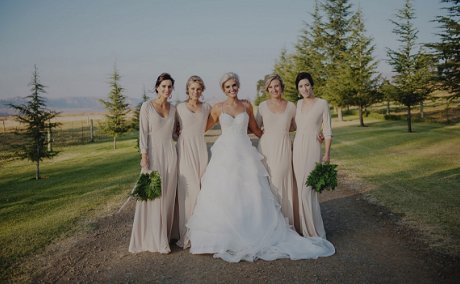 Weddings
Mont d'Or Clarens can cater for parties of up to 80 guests. Your wedding ceremony can take place in either the local church in Clarens, or in our function venue, which we will specially decorate according to your specifications. The hotel also offers an outdoor veranda area, which in the summer months is perfect for canapés and pre-drinks. After the ceremony, the wedding reception could be held in our La Vue Parfaite Restaurant, where your guests can enjoy delicious food accompanied by spectacular views.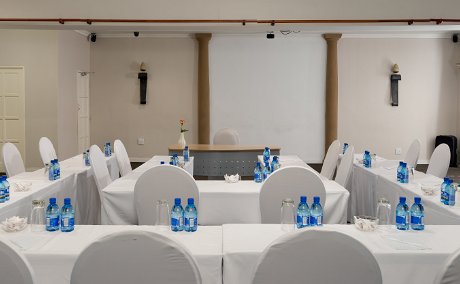 Conferences and Year-end Functions
The best conferences are the ones where you can escape your daily routine and get a fresh perspective. Just 3 hours from Johannesburg and Bloemfontein, and 4 hours from Durban, Clarens is close enough to be convenient, yet far away enough to provide a calm environment filled with natural beauty and outdoor activities for everyone.
Our conference venue and facilities cater for between 10 and 80 delegate, and include limited accommodation. The conference venue itself can seat 60 people banqueting style, 80 cinema style, or 40 to 50 in a double U shape. Our dedicated staff is trained to provide technical support and will be personally available to attend to delegates to ensure your conference runs smoothly.
» Read More